The student health project
Health promotion at universities is based on the Ottawa Charter for Health. The connection between individuals and the world they live in is emphasised in the following statement: 'Health is created and lived by people within the settings of their everyday life; where they learn, work, play, and love.' (WHO Ottawa Charter, 1986)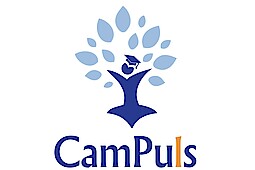 CamPuls is a research project that grew out of a student project on student health. With the submission of a project proposal and the development of a logo, students from the Health Sciences and Nutrition degree courses laid the foundation for the development of a student health management (SHM) programme and the transformation of HAW Hamburg into a health-promoting university.
In addition to the student health project, the CamPuls research project has led to two additional projects: the 'Staying healthy during your studies – Developing and supporting health skills' project in the Faculty of Life Sciences and the elective course 'Staying healthy during your studies' in the Faculty of Business and Social Sciences.
An overview of some of the student projects that have resulted from these two projects is available (in German) on the German version of this page.