The Advisory Council for Digitalisation
The Advisory Council for Digitalisation is the most important advisory body to the vice president for digitalisation. Its members support her in carrying out her duties.
The council meets twice each semester to discuss university-wide and subject-specific strategic questions, consult on concrete measures in line with the strategicaction areas contained in the digitalisation strategy (in German only), and make recommendations for implementation.
The Advisory Council for Digitalisation uses its expertise and the perspectives of the faculties and organisational units to support the vice president for digitalisation in developing and implementing the HAW Hamburg digitalisation strategy.
On the one hand, the Advisory Council develops and debates proposals to be submitted for decision to the Executive Board or other HAW Hamburg bodies. On the other, the council serves as an informational forum for the faculties and other relevant units regarding current issues and debates, as well as decisions in the structural and developmental plan regarding the area of 'digitalisation'. Where necessary, the council invites additional guests to discuss specific issues or forms working groups.
For the annual review, the council jointly evaluates each year's developments at its final meeting of the year together with an external guest, who functions as a 'critical friend'. It also determines the priorities and core issues for the coming year.
The following faculties and organisational units are represented in the Advisory Council for Digitalisation:
Faculties:

Design, Media and Information

Life Sciences

Engineering and Computer Science

Business and Social Sciences


Prof. Peter Kabel/Prof. Dr. Dirk Lewandowski

Prof. Dr. H.-Andreas Biesterfeld

Prof. Dr. Thomas Clemen/Prof. Dr.-Ing.Martin Hübner

Prof. Dr. Rüdiger Weißbach

University Senate

Prof. Dr. Andrea Berger-Klein

Student representatives


Daniela Sygulla
Alexander Schwarz


Staff Council


Kerstin Fremder-Sauerbeck/Stephanie Böhning


Office for Degree Courses and Teaching (ASD)


Margitta Holler/Corinna Peters


Research and Transfer (FuT)


Dr. Christoph Porschke


IT Service Center (ITSC)


Oliver Frei


Planning and Development


Almut Gottschall


Equal Opportunities Office


Isabel Collien


Academic Continuing Education


Mark Hübner-Weinhold


University Information and Library Service (HIBS)


Holger Wendt/Claudia Wessendorf


University E-learning Commissioner


Prof. Dr. Heike Neumann


Head of the Advisory Council for Digitalisation


Prof. Dr. Olga Burkova
Vice President for Digitalisation
If you have questions or would like more information, please contact: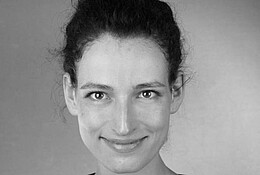 Referentin der Vizepräsidentin für Digitalisierung
Berliner Tor 5, Room 14.18
20099 Hamburg

Name

Functions

address

Contact information

Johanna Küchler

Referentin der Vizepräsidentin für Digitalisierung


Berliner Tor 5,
Room 14.18
20099 Hamburg

E-Mail
T +49 40 428 75-9126