Aeronautical Engineering – exchange students
Hamburg is the third-largest centre for civil aviation in the world and is home to the main German Airbus assembly site. Lufthansa Technik, global leader in the maintenance, repair and overhaul (MRO) sector, also has its headquarters in Hamburg. And 300 innovative small and medium-sized enterprises in the metropolitan region of Hamburg form a network of suppliers for the aviation industry worldwide.

At HAW Hamburg the aeronautical engineering degree has two majors: aircraft design & lightweight structures, and cabin architecture & cabin systems. Close cooperation with local industry and the immediate vicinity of the Airbus assembly site guarantee practice-oriented courses with excellent career possibilities.

Each summer semester (March–July) exchange students from our partner universities can gain insight into this expertise by taking some of the following classes in English at Campus Berliner Tor:
Aeronautical Engineering – courses in English
Aerodynamics 2
Aircraft Design
Aircraft Engines
Aircraft Systems
Architecture of the Aircraft Cabin
Electrical Aircraft Cabin Systems
Mechanical Aircraft Cabin Systems
Seminar - Fundamentals of Thermodynamics*
Industry Design Team Project (with Airbus)
Aeronautical Engineering

–

Individual Project
Download the module handbook for more information about the classes.
* will not be offered in summer semester 2021
Note: students may also be able to take classes in automotive engineering, mechanical engineering and information engineering (all within the Faculty of Engineering and Computer Science) if lecture schedules and capacity allow.
Application deadline:
Summer semester (March–July): 30 October
(open to: exchange students from partner universities and Global E3 partners only; not open to freemovers)
Virginia Tech - Junior Spring semester abroad
Are you ready to take off? In collaboration with HAW Hamburg - and with a bit of planning - aerospace students from Virginia Tech can complete their Junior Spring semester in Hamburg and not extend their time to graduation. 'Get an insight into German engineering and an international experience for your resumé.' Find out more here.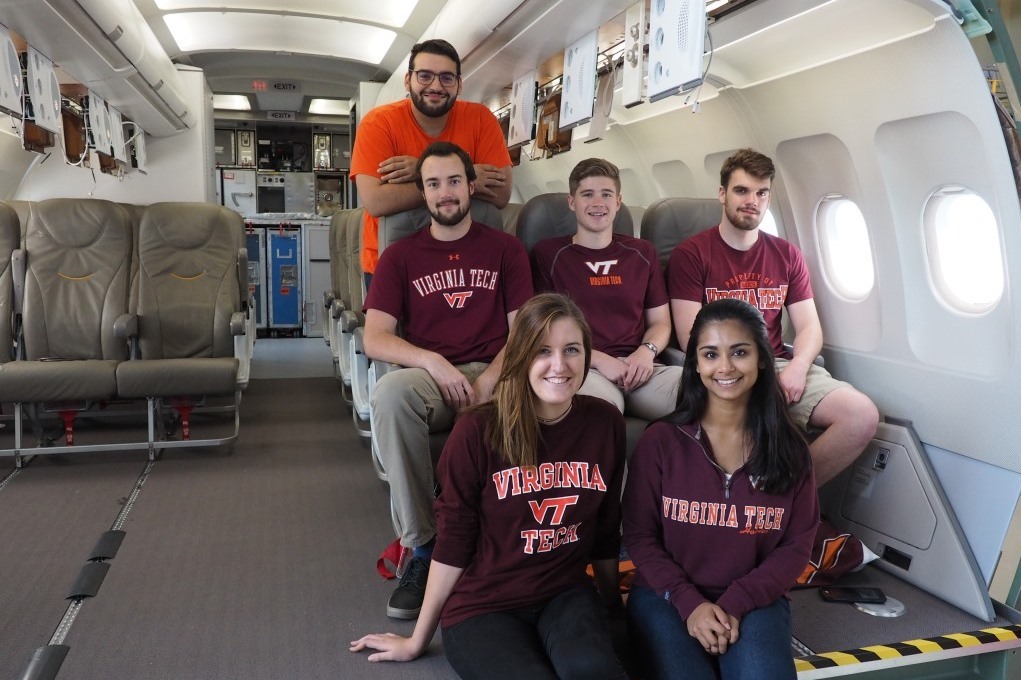 Virginia Tech exchange students 2017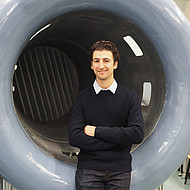 As Airbus is the leader in aeronautics in Europe, I looked for a university which has special relationships with it.
Sebastian Verhille, France