HaMoNee – Hamburg/Hanoi Mobile Engineers
'HaMoNee – Hamburg/Hanoi Mobile Engineers' is a HAW Hamburg project that promotes student exchange and cooperation between HAW Hamburg and Vietnamese universities, as well as cooperation with partners in industry from both countries.
Through the project, HAW Hamburg aims to support engineering students' and instructors' international mobility, along with their research and application potential. The project is intended to serve as the foundation for developing strategic and long-term partnerships with partners in Vietnam and Asia in general.
With its focus on Vietnam as a high-growth and high-investment production and development location – particularly in the areas of innovative mobility concepts, intelligent urban planning, and interdisciplinary climate and sustainability resarch – the project contributes directly to the international competitiveness of HAW Hamburg's teaching and research, strengthens its internationalisation capacity and ensures the employability of its students.
The HaMoNee project is funded by the German Academic Exchange Service (DAAD) as part of the HAW.International funding programme, which supports the international competitiveness of applied sciences universities.
Project outline in Vietnamese - Bản dịch Tiếng Việt xem tại đây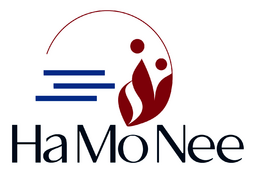 PROJECT HEAD
Prof. Dr.-Ing. Dirk Engel

PROJECT DURATION
Jan. 2021–Dec. 2024
PROJECT BUDGET
€992,798
FUNDER/ FUNDING ORGANISATION
BMBF/DAAD
UNIT
Faculty of Engineering and Computer Science
Internships in Vietnam (tba)
Additional information and links (tba)