Do you want to start a business?
Do you want to start a business? HAW Hamburg's Start-ups Service supports you on the path from your initial start-up idea to the establishment of your company.
It doesn't matter if you want to go big with a start-up, want to implement a brilliant idea or the knowledge from your studies in a lower-key way, or want to use your knowledge to set up as a freelancer – we're the right people to talk to!
Book a start-ups advising session, a workshop or an online course, or come to our co-working space.
beyourpilot at HAW Hamburg

Advising, networks and workshops from Hamburg's largest universities and DESY – in one place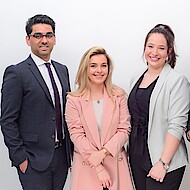 Without the advising provided by the Start-ups Service we wouldn't have made it this far!
holos start-up team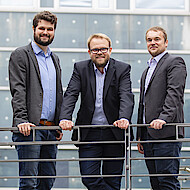 Thanks to the Start-ups Service we had a space where our innovation could take shape.
IRES start-up team