In 1998, HAW Hamburg and the University of Shanghai for Science and Technology (USST) jointly founded the Shanghai-Hamburg College. Today HAW Hamburg and USST instructors teach approximately 300 students in three Bachelor's degree courses: electrical engineering, mechanical engineering, and foreign trade/international management (offered since 2002). The four-year Bachelor's degree courses, which are based on German-Chinese examination regulations, are accredited by the ASIIN certification organisation.
The three degree courses offered by the Shanghai-Hamburg College are organised bilingually (Chinese/German). The first year is dedicated to acquiring basic German skills and concludes with the Goethe Insitute's Zertifikat B1 exam. One-third of the subject-related courses in the second and third years (two modules per semester) are taught in German by HAW Hamburg instructors. Alongside the subject-related training, learning German to the Zertifikat B2 level is a significant part of earning the double Bachelor's degree from both universities.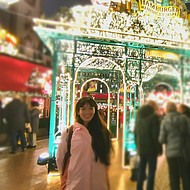 My Bachelor's thesis at HAW Hamburg

I received very good guidance and support from the German professors. This also gave me the opportunity to get to know Hamburg better and helped me in my decision to apply for a Master's programme in Germany.
Siyun Zhu, Mechanical Engineering graduate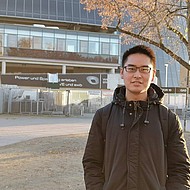 My Bachelor's degree in Electrical Engineering

I learned German and engineering skills at SHC. Most of my courses were held in Shanghai, but I also took part in the summer school in Hamburg and completed an internship there. Now I'm doing a Master's degree in Germany and hope that the SHC continues to be so successful.
Xinglei Chen, Electrical Engineering graduate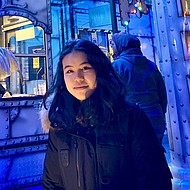 My internship semester at HAW Hamburg

During my internship at the REYHER company I was able to gain interesting insights into the work of a mid-size German firm and gain work experience in the area of purchasing. It was a great experience. And Hamburg was a super city!
Chuyan Tan, DAAD scholarship recipient and business student