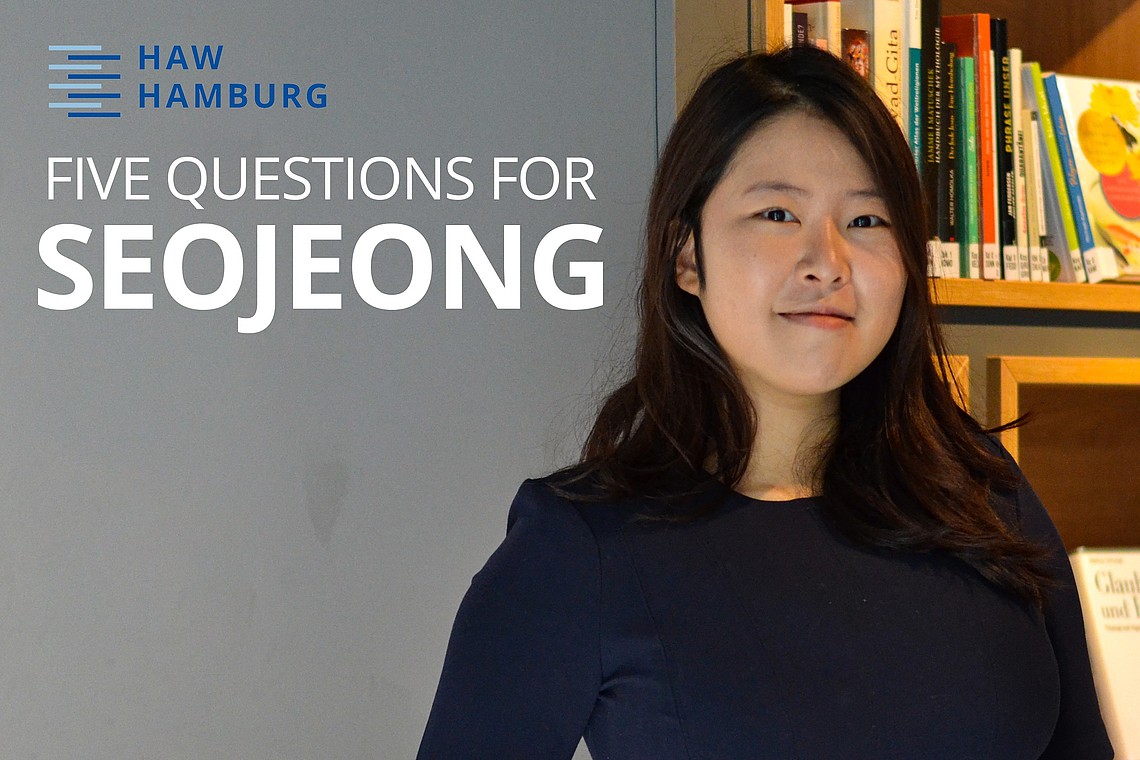 Five questions for...Seojeong Moon
1. Why did you choose to study in Germany?
I chose to study in Germany after I finished my first bachelor in Korea. I wanted to live abroad and I wanted to study engineering. In my bachelor's degree in Korea I found I needed quantitative data-handling for one of the thesis projects, and processing data made me want to dig deeper into the field. I also took a logics course in the last semester and found it fascinating. First, I started research for countries that provide good engineering education. Then I considered which country I wanted to live in, since it was my plan to get a job and settle there. I wanted a country with a technologically advanced industry and at the same time a healthy work-life balance. The free tuition and an amazing job market were also a plus for Germany.
2. Why did you choose to study Information Engineering?
I chose Information Engineering because I wanted to get a comprehensive understanding of how computers work. The programme is a mix of computer science and electrical engineering, so it explores more deeply the inner workings of electronic devices. I also wanted to do programming and get a hands-on education. The programme seemed like a good mixture of theory and practice since all classes had laboratories and elective projects and internships that provided opportunities to work in industry.
3. What are your favourite subjects and why?
My favourite subjects are Signals & Systems and Digital Signal Processing. They require mathematical thinking and I enjoy solving complicated problems. Most of the formulas and knowledge taught in the courses are widely used in all fields of engineering and I find it fascinating to see how much of our lives this field of study influences and improves. I also like IOT, because I got to participate in a project where we did a first response for natural disasters. I got to programme a lot of features into the IOT device. It was like a combination of everything I had studied and I could finally use the theory for a practical experience.
4. How are your studies going?
Studying is a bit hectic at the moment because of corona. I am very thankful that the professors and administrative offices are doing everything they can for us to have a "normal" semester, so we don't have to miss any credits or lag behind. I am glad that all the courses and labs are being conducted online. However, it is not the same as previous semesters because I love studying in a study group. We used to gather in the library or classrooms and solve problems together, ask and answer questions for each other and help each other. It was a nice experience to spend a lot of time in a community that shares a same goal, and work hard together. It is hard to do a study group while working from home.
5. What do you like about Hamburg?
I like Hamburg because, for me, it has the most ideal balance of city and nature. From my house, I can walk just ten minutes to get to a forest, and I can hop on the train and get to the city centre in twenty minutes. Wherever you go, you see big trees on the streets. Even the busiest area has big trees and parks. There is a city park where you can bike around and go for a picnic with friends. On weekends, you can hike and see wild animals in the nature reserve. Our university also has a big green area on the main campus. Another thing that makes Hamburg beautiful are the lake and canals. You can also see water in so many areas, because it is port city. If you go to Hafen City, you see beautiful red brick buildings and bridges.