OsloMet - Oslo Metropolitan University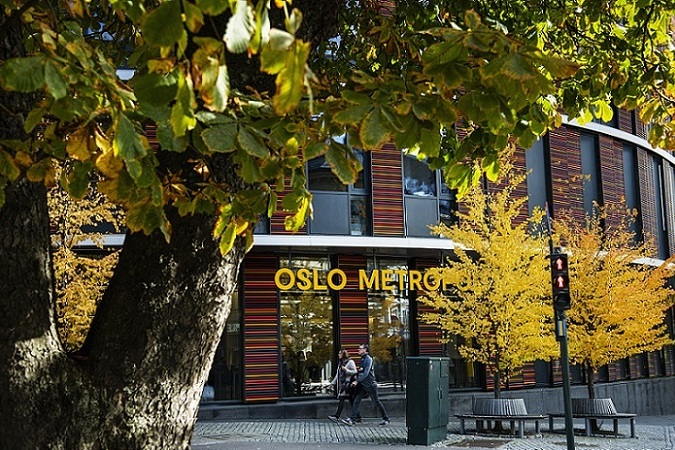 Campus avd. Pilestredet i høstfarger
Das Department Journalism and Media Studies und Archivistics, Library and Information Science bieten jeweils die Kurse auf Bachelore und Masterlevel an. Die Programme sind eng mit dem realen Berufsleben verknüpft und basieren auf den neuesten Forschungen.
Trotz Großstadtflair umgibt diese Stadt eine ruhige und entspannte Atmosphäre. Die unmittelbare Nähe zur Natur mit den ganzen
Wandermöglichkeiten ist ein Traum. Der Masterstudiengang ist anders strukturiert als die Bachelorstudiengänge. Die Gruppe besteht aus
max. 10 bis 15 Studierenden ohne Anwesenheitspflicht. Die Inhalte wechselten von Vorträgen externer und interner Dozierenden, selbst
erarbeiteten Präsentationen und Diskussionen.
Johanna Klug - Digitale Kommunikation
Student Exchange Coordinator
Fakultätsverwaltung LS
Ulmenliet 20, Raum 0.17a
21033 Hamburg
T +49 40 428 75-6398
LS-International (at) haw-hamburg (dot) de
Sprechstunde: Bitte vereinbaren Sie einen Termin per Email.
---
Bachelor/Master:
beides
Departments:
Information
Gesundheitswissenschaften, Master Health Sciences
Sprachkenntnisse:
Englisch B1
Semesterzeiten:
August – Dezember
Januar – Juni
EMIL Raum DMI Student Exchange
---