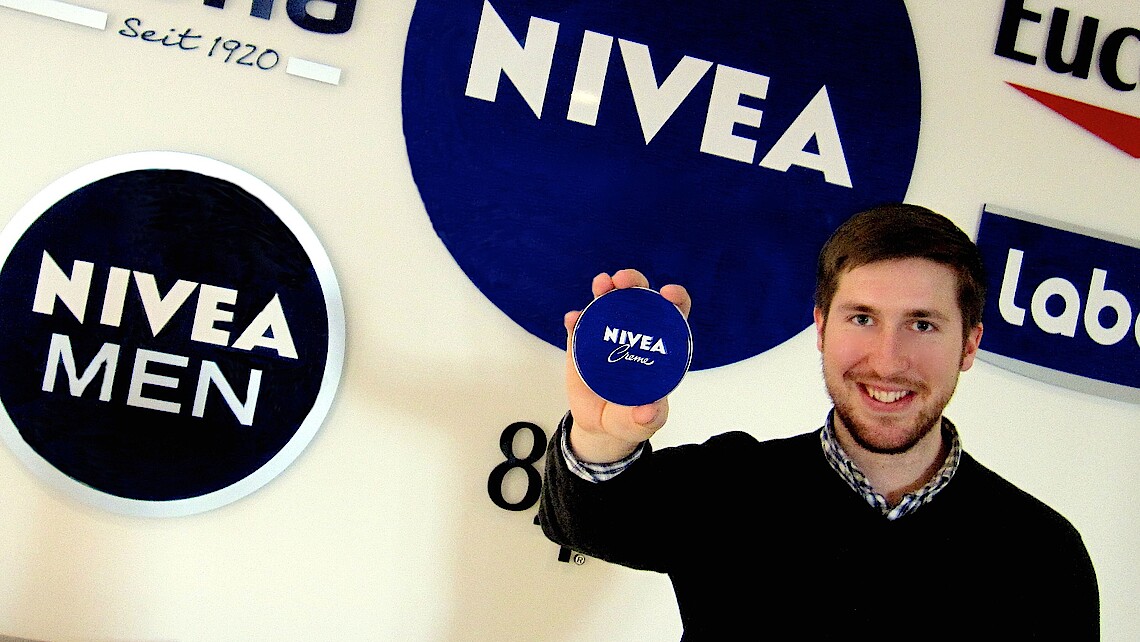 Dan Belbey - International Business
Moin Moin! My name is Dan Belbey. I'm from the USA and am in the second semester of the International Business and Logistics degree course at HAW Hamburg.
There are several reasons why I decided to study in Germany, and Hamburg in particular. The most important was definitely that international students in Hamburg don't have to pay tuition fees. This makes a Master's degree very affordable in comparison to the USA. And there are scholarships available. Both the German Academic Exchange Service (DAAD) and the Fulbright Commission offer scholarships for international students in Germany, and I'm very thankful to be the recipient of a Fulbright scholarship. That helps cover the cost of living in a large city like Hamburg.
Another motivation for studying in Europe is very simple: to be able to travel throughout Europe! I speak a few languages, and I think it's great to get to know new countries and cultures. In Europe everything is so close together compared to the USA. Since starting my Master's I've been to Brussels, Bruges, Luxembourg, Rotterdam and Edinburgh. Not only is my German getting more fluent, but I'm also getting to use my other languages.
In choosing to do a Master's degree abroad, I also wanted to leave my 'comfort zone' and experience new challenges.
In choosing to do a Master's degree abroad, I also wanted to leave my 'comfort zone' and experience new challenges. It's fascinating how you enter into a different world with little previous knowledge of it but still very quickly gain an understanding and appreciation of this other culture. In the last six months I've developed a great deal personally.
My first year of study in the International Business and Logistics Master's course and my time in Europe has so far been very enjoyable. I especially liked a workshop with the Rotterdam University of Applied Sciences, a partner university of HAW Hamburg, entitled 'Comparison and evaluation of the port strategies of Hamburg (Port Development Plan 2025) and Rotterdam (Port Vision 2030)'. And I recently participated in a five-day seminar about the structure and functions of the European institutions, the US mission to the EU and NATO, and the Court of Justice of the European Union.
This Master's course is very practice-oriented, and in this respect it's also great to be in Hamburg, because it's the second-largest port in Europe and the location of several large companies such as Airbus and Lufthansa Technik, which offer logistics-related job opportunities. I have the good fortune of working at Beiersdorf (Nivea) as a student employee in the logistics and supply chain area. I might even write my Master's thesis there. And I'm looking forward to six more months in Hamburg, because life isn't just studying and working and life here is very good. I especially love the 'green spaces'. The city is so green and has lots of parks and places for sports and recreation. When the weather's right and the sun is shining, I'm usually by the water at the Alsterwiese, a big grassy field beside the city's lake.