5th June - 28th June 2017: Summerschool EARTHS 2017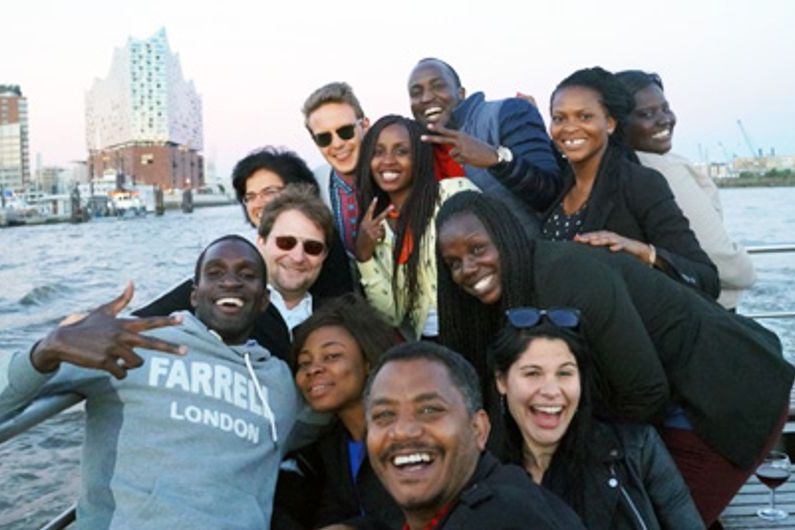 Hamburg University of Applied Sciences
Faculty Life Sciences
Amena Ahmad - MBBS, MPH /Senior researcher Research and Transfer Center – Sustainability and Climate Change Management
Ulmenliet 20
21033 Hamburg / Germany
Tel.: +49.(0)40.428 75-6106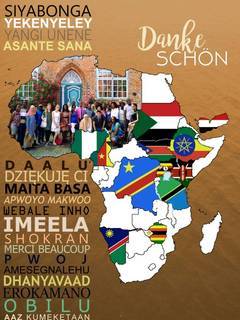 From June 5 to 28, 2017, the first EARTHS summer school took place in cooperation with the Bernhard Nocht Institute for Tropical Medicine on the Bergedorf campus.
The topics: Qualitative and quantitative research methods and didactics, interactive teaching and presentation techniques, ethical requirements, and intercultural teaching methods. On June 23, the young African researchers will present their results in a public event as part of the summer school.
The scientists are scholarship holders from developing countries. They are Master's and Ph.D. students who receive a scholarship to study in their home country or another country in the region: for example, Nigerians in Nigeria or Ghana.
You may have yourself experienced or already heard that the 'EARTHS Summer School' is in full swing these days. We are currently hosting 25 brilliant DAAD Scholarship holders from 11 African countries (Cameroon, DRC Congo, Ethiopia, Kenya, Namibia, Nigeria, South Sudan, Sudan, Tanzania, Uganda and Zimbabwe) and Yemen.
Amena Ahmad
The prerequisite is their primary qualification in the health sector. Most of them are between 26 and 37 years old. Most of the young scientists are in Europe for the first time.
In addition to the scientific content, insights into German culture are provided with a city tour through the old town of Lüneburg, a harbor tour in Hamburg, and a visit to the Bundestag. A visit to the Robert Koch Institute and the Federal Institute for Infectious Diseases and Non-Communicable Diseases in Berlin is also on the accompanying program.
The Summer School is financed through the 'German Academic Exchange Service' (DAAD) by funds of the German Federal Ministry of Economic Cooperation and Development. These students come from diverse academic fields including Medicine, Psychology, Pharmacology, Orthodontics, Molecular Biology, Entomology, Microbiology, Ethno-Botany etc.