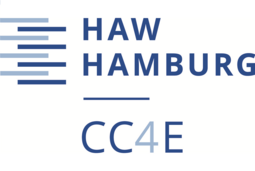 The Competence Center for Renewable Energies and Energy Efficiency (CC4E) is a central research unit at HAW Hamburg. It focuses on addressing current and future challenges related to the energy transition from an interdisciplinary perspective. It develops practical solutions to a broad spectrum of technological, societal, political and economic issues – from the initial idea to implementation. In this way, the CC4E contributes in a lasting way to effective climate and environmental protection.
We are motivated by our passion for developing paths to a sustainable energy supply – to ensure the preservation of a world worth living in.
A key element of our work is engaging in intensive dialogue with members of society about the future changes to our energy supply and generating enthusiasm for the energy transition by sharing the content and findings of our research projects.
Our well-established presence in the Hamburg metropolitan region enables us to serve as an important interface between academia, the business sector, political actors and society. In doing so, we focus on research, knowledge transfer and networking.
Our goal is to conduct research with research partners and partners in industry, to bring together know-how from academia and society, and to promote networking between relevant partners in the sector in order to optimise potential synergies.
Through our Energy Campus Technology Centre and the neighbouring Curslack Research Wind Farm we have established a strong infrastructure and are expanding our skills on an ongoing basis in the diverse research projects. The successful implementation of innovative projects in the area of renewable energies has enabled us to increase the visibility of HAW Hamburg. We are one of the most important academic facilities in this area in northern Germany.
The foundation for successfully accomplishing our goals is our considerate and appreciative approach to one another and to our partners. This enables us to be open to the topics of sustainability and environmental awareness beyond the projects as well.