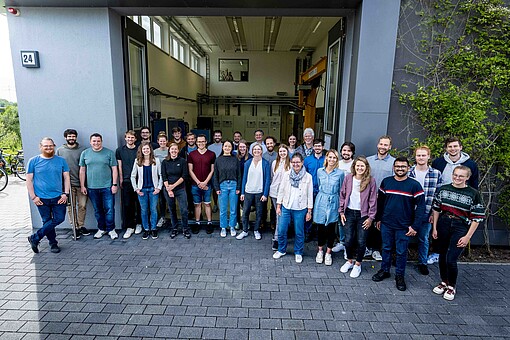 The CC4E independently acquires external funding for research projects in energy research areas relevant to the competence centre on an ongoing basis. These include cooperative and large-scale projects.
Organisationally, the various (sub)projects are assigned to specific teams. This structure offers the unique possibility of promoting content-related team work across research projects. The CC4E benefits from cross-faculty cooperation between the engineering, natural sciences, business, communications and social sciences disciplines. The team structure contributes to a positive dynamic in the research projects, a collegial work environment, the generation of synergies, and the wide-ranging applicability of the research findings.
Together we're doing our part to make the energy transition a success.
At the current time, approximately 80 professors and academic, technical and student employees are working in the various (sub)projects.
Management team